Plastic free
One reusable glass jar included in each one and four month supply single orders.

Made in the USA
Our high-quality toothpaste bits are proudly made in the USA.

Vegan
Clean ingredients, cruelty-free and naturally whitens your teeth with every brush.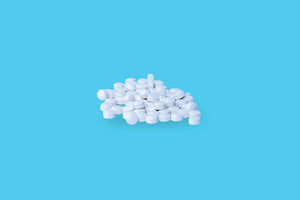 Nano-Hydroxyapatite
Nano-hydroxyapatite is a natural mineral form of calcium apatite that is found in bones and teeth. It is a new and innovative alternative to fluoride, often used in toothpaste as a remineralizing agent. Nano-hydroxyapatite has been proven to strengthen and restore teeth by binding to the enamel and repairing any microscopic cracks or abrasions. It also naturally whitens teeth and reduces tooth sensitivity by promoting the natural process of remineralization. Furthermore, it is a safer option compared to fluoride, as it does not pose any health risks or toxicity concerns.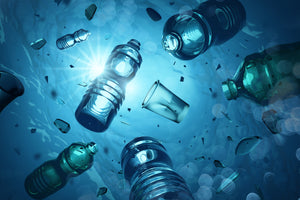 Keep our planet clean
Toothpaste tubes are a major contributor to plastic pollution in our environment. Each year, billions of toothpaste tubes are discarded, and it takes centuries for them to break down. This pollution has severe impacts on our ecosystem, including endangering wildlife, marine life, and exacerbating climate change.
Join the movement and revolutionize your oral care routine with toothpaste bits - a simple yet effective way to make a 
positive impact

 on the environment while maintaining a healthy, glowing smile.