Improves sleep quality
We all love a good night's rest. Prevent unintentional mouth breathing, ensuring uninterrupted sleep through out the night.
Promote nasal breathing
Our mouth tape helps with nasal breathing which is the body's natural and preferred way of breathing during sleep.
Skin-friendly & comfortable
Made with hypoallergenic, latex-free adhesive, ensures it will stay in place all night without causing discomfort.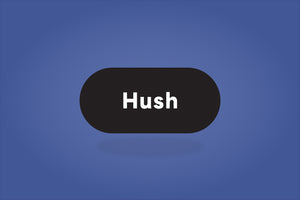 Sleep better, feel better
Get good quality sleep every night. The application of mouth tape ensures that your respiratory passages remain optimally engaged, fostering unobstructed airflow and promoting a natural and uninterrupted sleep cycle. Using mouth tape as part of your sleep routine translates to nights filled with tranquility, allowing you to wake up refreshed and ready to face the day with vitality.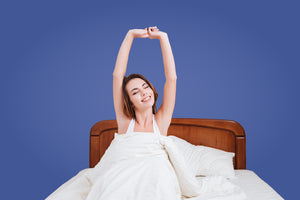 Why is nasal breathing important?
Nasal breathing during sleep plays a crucial role in optimizing your overall sleep quality and well-being. This natural breathing pattern promotes relaxation, reduces snoring tendencies, and minimizes the risk of mouth breathing interruptions, contributing to a more restful night's sleep.
How does mouth breathing effect my oral health?
Dry Mouth

Mouth breathing often leads to a dry mouth. The continuous flow of air through the mouth can reduce saliva production, and saliva is crucial for maintaining oral health by neutralizing acids, washing away debris, and preventing tooth decay.
Tooth Decay

Saliva plays a key role in preventing tooth decay by neutralizing acids produced by bacteria in the mouth. Reduced saliva can result in a more acidic environment, increasing the risk of cavities.
Periodontal Problems

Mouth breathing may contribute to gum issues. The drier environment can make gums more susceptible to inflammation, gingivitis, and other periodontal issues.
Bad Breath

Reduced saliva flow associated with mouth breathing can contribute to bad breath (halitosis). Saliva helps cleanse the mouth, and when its production is limited, bacteria can proliferate, leading to odor.
Enamel Erosion

Dry mouth can contribute to enamel erosion. Saliva helps to remineralize and strengthen tooth enamel, and its absence may leave teeth more vulnerable to erosion.
Hush...it's time to sleep!