Travel friendly
Ventilated travel case included with each toothbrush.

Soft bristles
Comfortably clean your teeth effectively.
Made for sensitive gums
Extra gentle on the gums and tooth enamel.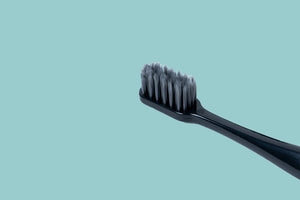 Easily pack anywhere, anytime
With a compact and lightweight design, this product allows you to easily pack it into any bag or suitcase, so you can take it with you anywhere, anytime, and never miss a moment of your oral care routine.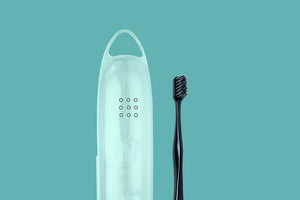 Modern designed toothbrush
The modern design of this toothbrush is sure to catch the eye with its sleek, stylish appearance. Not only does it look great, but it also provides a comfortable and effective clean for your teeth and gums, making it the perfect addition to your daily oral hygiene routine.
Experience ultimate dental hygiene on-the-go with our travel-ready toothbrush. Keep your teeth sparkling clean
no matter where life takes you.